When you want to show Solid Surface to its full potential, as a material to be used for retail furniture first you need a client who is looking for something beyond normal convention. That is what we had in Phillip Lim. A designer who aims to create beautiful everyday classics accented with a sense of madness.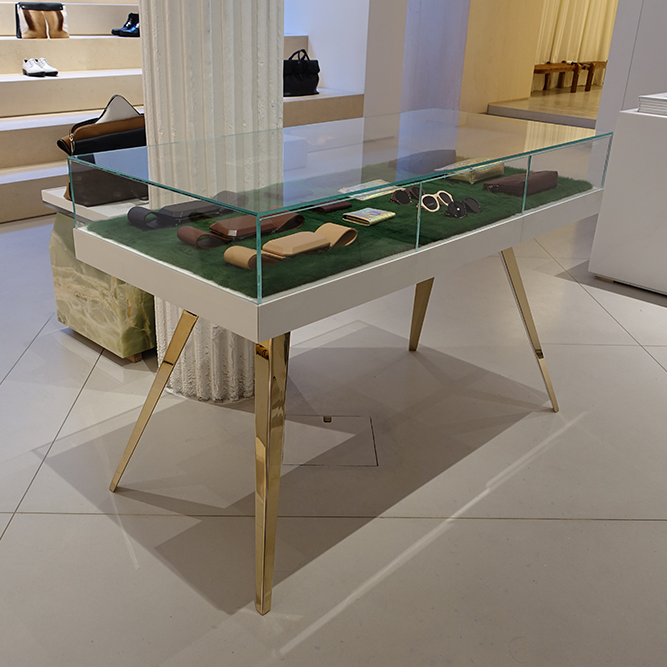 To produce the unique furniture within the stores, there are striking contrasts between the materials. Seamless, solid surface Corian table top, green mink, 24carat gold legs and glass display case. Creating a table that compliments the decor of the store. Also, acts as a focal point, drawing customers to the pieces inside.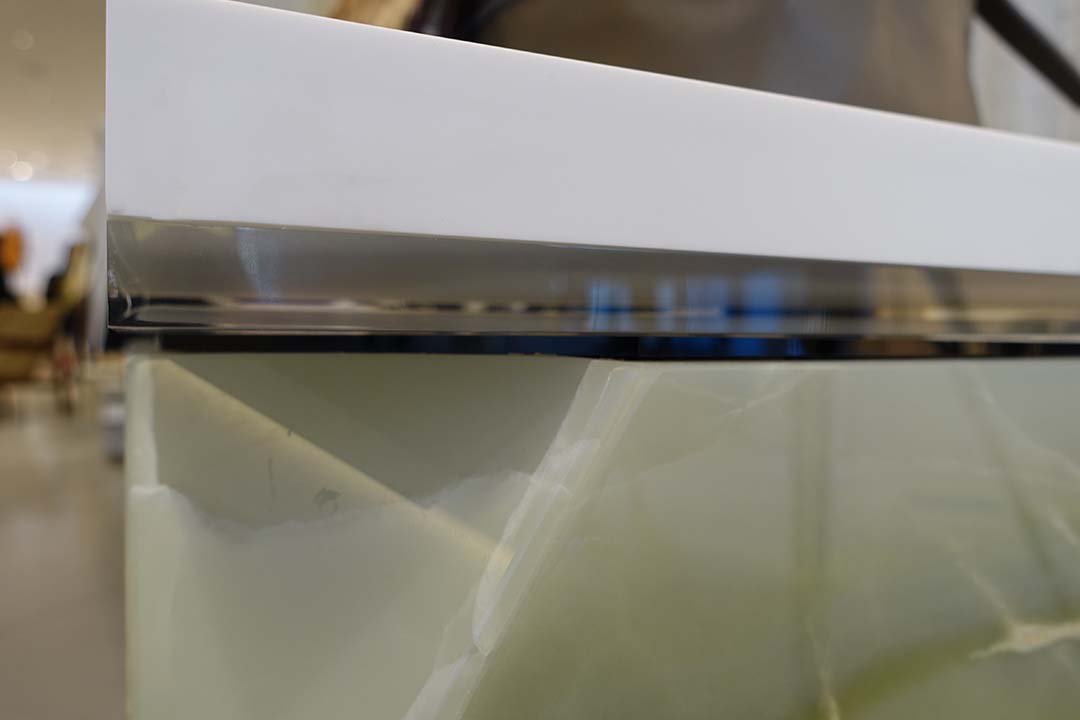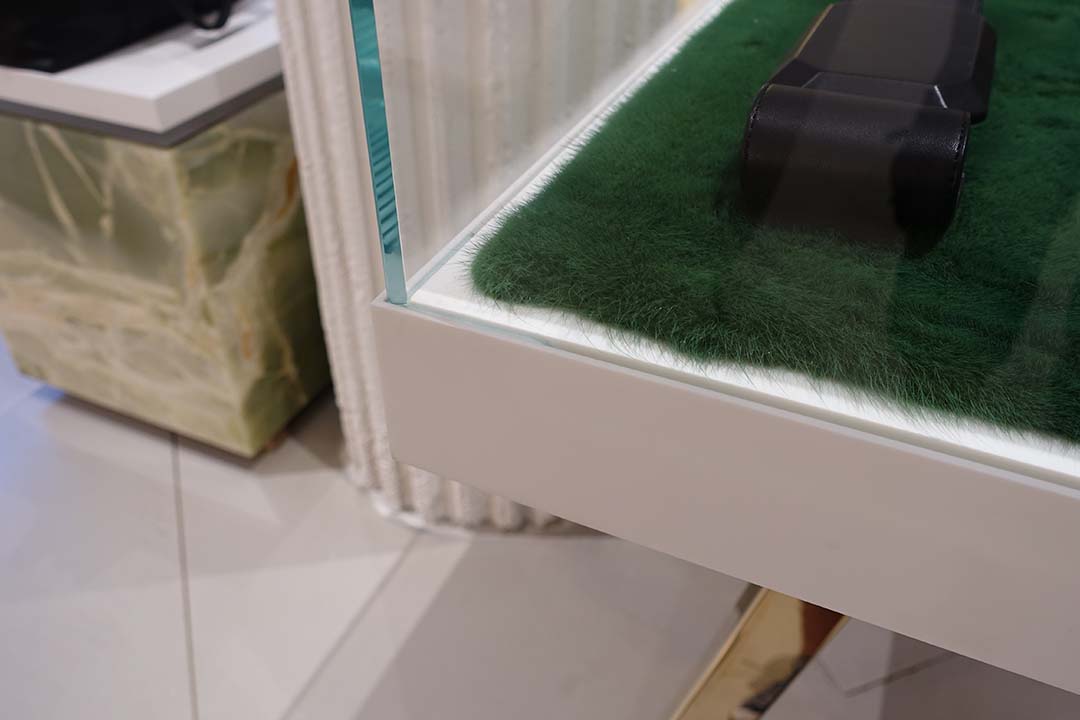 Finally, these numerous display plinths, which are spread through the store, highlight how materials can be combined and layered.